Artistic Fraud of Newfoundland presents: Everybody Just C@lm the F#ck Down Broadcast & Live Talkback
November 10th 8pm $10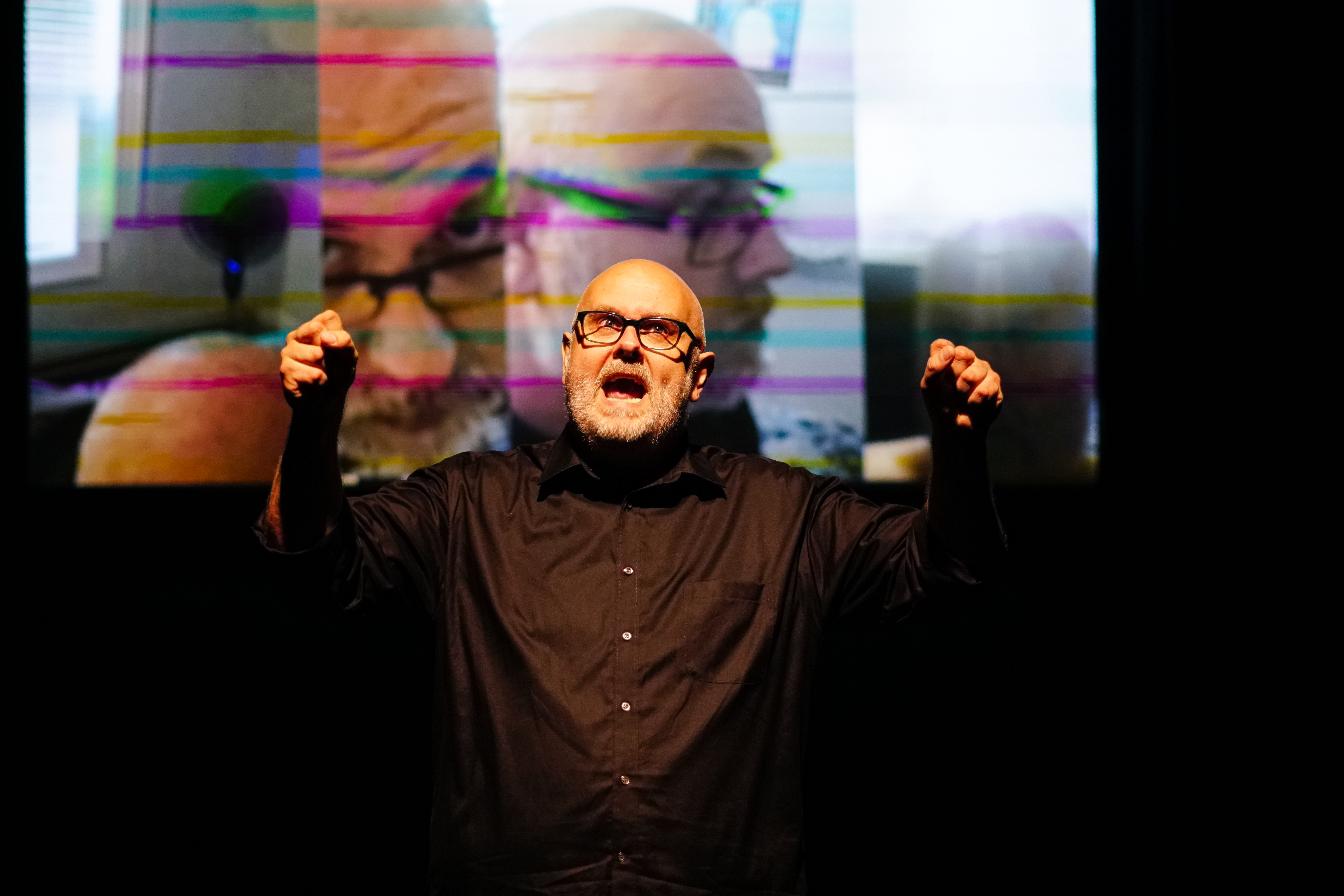 Tune in for a live broadcast of Artistic Fraud's latest piece, Everybody Just C@lm the F#ck Down, filmed during a live performance at the LSPU Hall in August 2021.
After an unexpected night in a Regina hospital emergency room, Robert can't shake the burning question of whether he's Tennessee Williams or Dorothy Zbornak. In Everybody Just C@lm the F#ck Down, Chafe presents a one-man stumbling folly about the aging body and mid-life anxiety.
Following the show, stay tuned for a live talkback with Robert Chafe, director Sarah Garton Stanley, and theatre artist Lois Brown.
One night only! Tickets available from the LSPU Hall Box Office. Purchase online or call the box office.
Written & Performed by Robert Chafe; Dramaturged & Directed by Sarah Garton Stanley; Lighting Design by Leigh Ann Vardy ; Sound & Video Design by Brian Kenny.