Braxton Comedy Festival Atlantic Lottery Presents: All-Star Women in Comedy
Friday August 16th
8pm
$20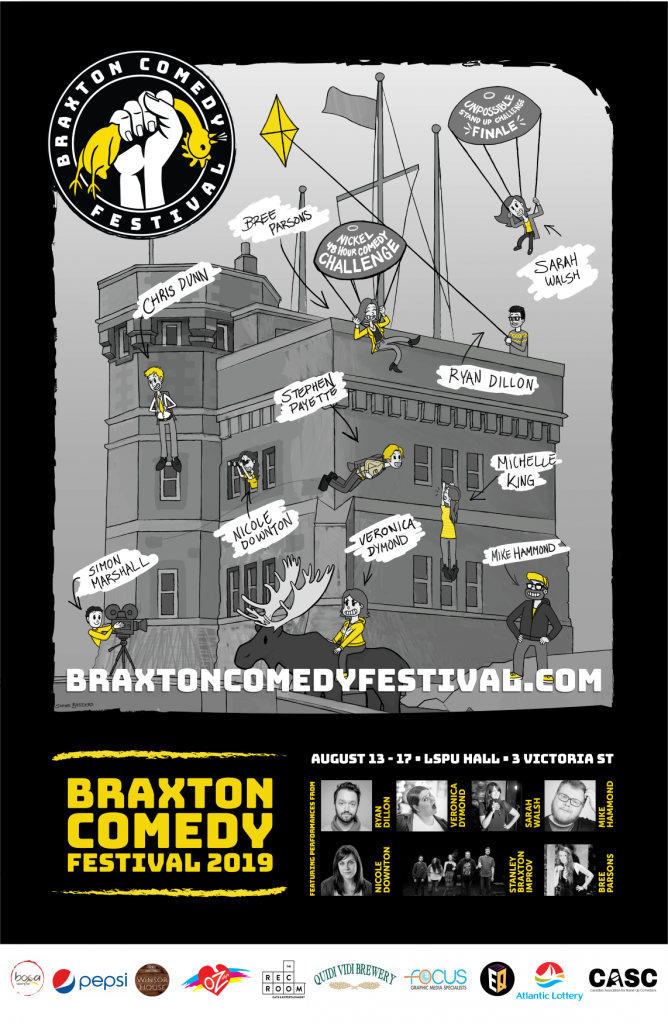 !

Newfoundland comedy wouldn't be where it is today without the hilarious women that help make up the scene. And these women are f***ing funny! Hosted by the dark, weird, and delightful Sarah Walsh. Featuring the rants and stories of Nicole Downton. Headlined by the witty and charmingly awkward Veronica Dymond!
Veronica Dymond
Veronica Dymond is a comedian, writer, cartoonist, and nerd from St. John's, NL. A mainstay of the St. John's stand-up scene, Veronica won second place in Boca's province-wide "Last Comic Standing" competition. She was a featured speaker at TEDxStJohns in 2019 and her writing and comics have been published on CBC and Cracked.
Sarah Walsh
Sarah Walsh first stepped on stage in 2007, and hasn't stopped since. A local favourite, she's performed across Canada, and has opened for the likes of Debora DiGiavanni and Jason Rouse. She's been featured on Roger's Comedy in The City (2012), CBC's St. John's Comedy Festival (2013), and The Braxton Comedy Festival (2017, 2018). She writes and illustrates her own comic, "Kiddo." Her quick wit, dark style, and child-like confusion will keep you entertained!
Nicole Downton
Nicole Downton has been performing standup comedy since the tender age of 31. She brings her sarcastic and sassy wit to any stage willing to give her the time of day. Nicole's been named a semi-finalist in 2014's Sirius XM Top Comic competition, as well as opened for comedic greats like Nikki Payne and Mike MacDonald. Don't miss her!