patchwork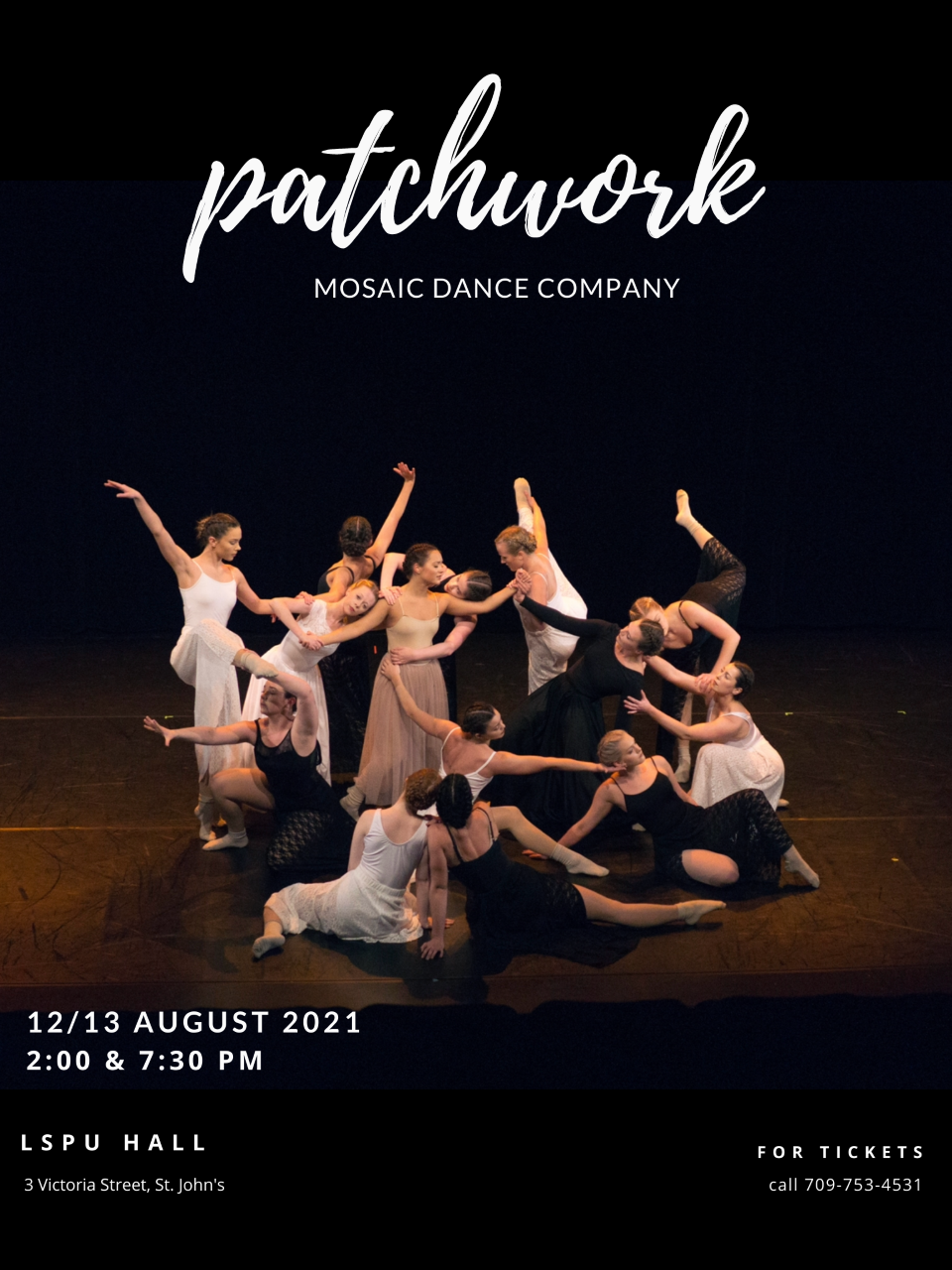 August 12th, 2021 at 2pm (In Person)
August 12th, 2021 at 7:30pm (In Person + Livestream)
August 13th, 2021 at 2pm (In Person)
August 13th, 2021 at 7:30pm (In Person)
Tickets for in-person performance available by phone only.
Call 753-4531 seven days a week, Noon-5pm.
$30 General Admission (fees included)
$17.25 Livestream (fees included)
Visit this page to find out more about attending the LSPU Hall at this time.
Visit this page to for more information on how to watch a livestream performance.
Mosaic Dance company is proud to present: patchwork. a collection of pieces that represent our vast human experiences coming together to create something unique and beautiful. Through the medium of dance, Mosaic weaves different colours and textures, stitching together our different perspectives on life. Patchwork will feature the creation of a number of brilliant choreographers coming together to express their artistic vision.