Prism
December 10, 2021

-

December 11, 2021
December 10th & 11th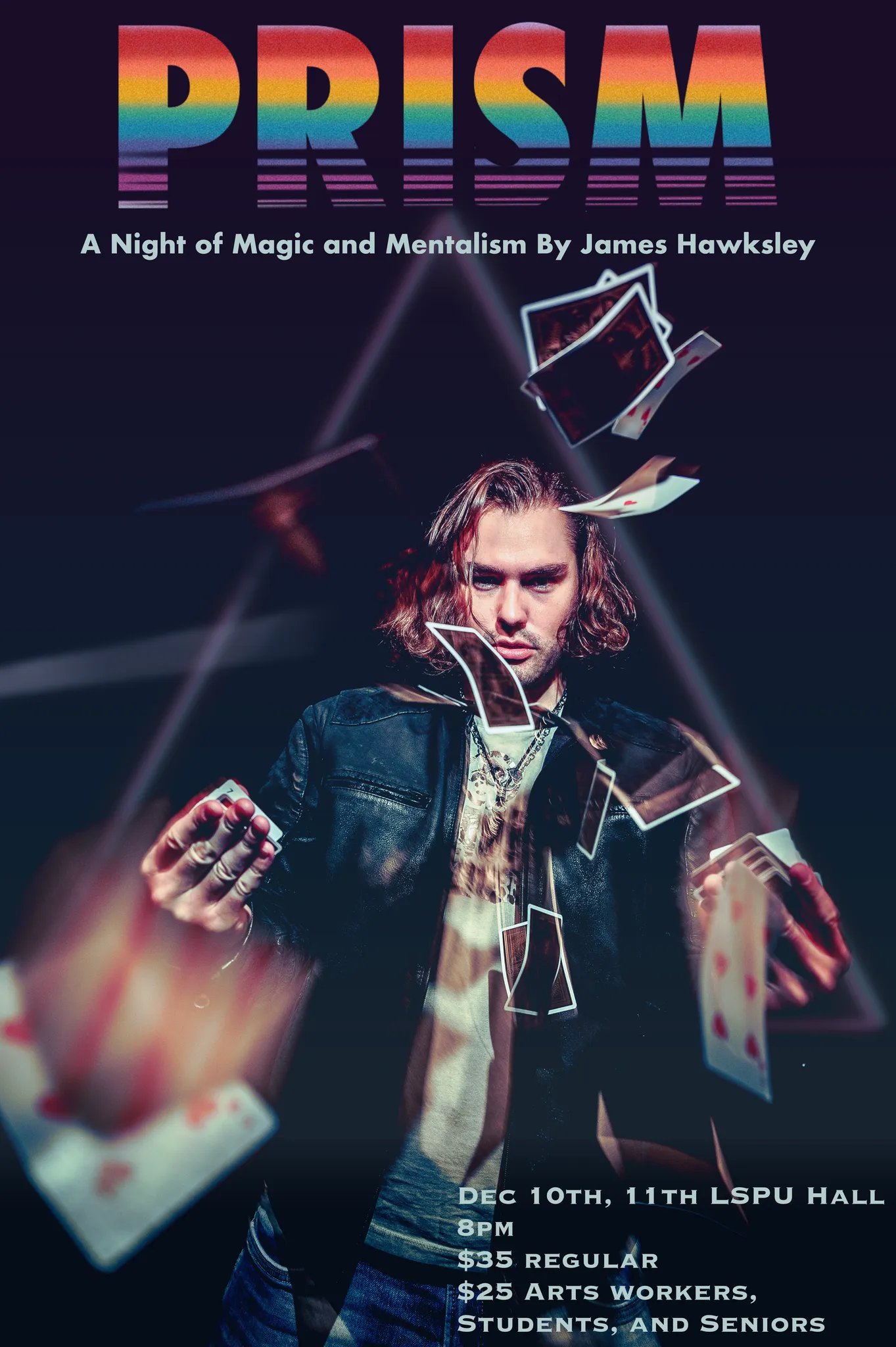 8pm
$39.50 General Admission
$25 Senior/Student/Artist
PRISM:
Magic and Mentalism
by James Hawksley
Enjoy a magical night of illusion and mentalism with James Hawksley. Through sleight of hand and mind, your perception of reality will be bent… perhaps broken. A highly interactive show, come and enjoy watching family and friends (and even yourself, if you're so inclined) laugh and become mystified as they take the stage as volunteers.
A prism, figuratively speaking, is a way of looking at or thinking about something that causes you to see or understand it in a different way. Like the dispersion of colors hidden within the light around us, "Prism" will have you questioning your own hindsight.
*Not suitable for children 10 and under.