St. John's Shorts September 19th
St. John's Shorts September 19th
7pm & 9pm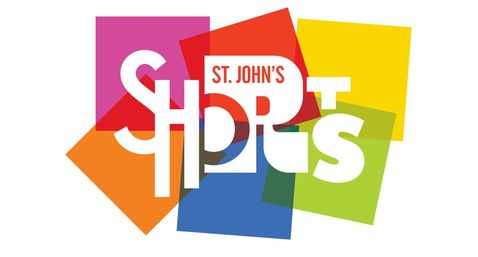 7pm
Strident Productions presents Revelations (Not That Kind) – by Christine Hennebury, Trudy Morgan-Cole & Lori Savory
Mad as Hops Productions presents An Image Now of You Then – by John Bowden
Power Productions presents In Your Eyes – by Paul Power
9pm
Artsirk Productions presents My Three Husbands and Other Dating Stories – by Krista Legge
Kanutu Theatre presents Me and Spock: A Short Play – by Monica Walsh
MUN Drama presents Voices – by Kyle Saunders

*EARLY BIRD FESTIVAL PASS ON SALE UNTIL SEPTEMBER 1ST*
Revelations (Not That Kind) reveals long-held secrets that these mothers kept to protect their daughters…and to protect themselves.
In Lori Savory's 'What You Sow', Rosene hoped that her secret would keep history from repeating.
In Trudy Morgan-Cole's 'Every Good and Perfect Gift,' Elsie's secret could be the key to her daughter's future.
In Christine Hennebury's 'Understanding,' discovering her mother's secret solves the mystery that has shaped Ally's life. A
An Image Now of You Then: Alan had a brother, and now he has a tattoo. Does the tattoo really embody his memory of his brother, or is it a vain attempt at a memorial? Tattoos, photos, recordings, letters – all things we bring to the future from the past. But are these things truly permanent, when even we ourselves aren't?
Contains some strong language. A
In Your Eyes: A father and son's relationship changes in the face of dementia causing both men to learn and accept different ways to appreciate life and each other. A work in development from playwright Paul David Power.
My Three Husbands and Other Dating Stories: Autobiographical tales of the ups, downs – and embarrassing tumbles – of modern relationships and online dating. A
Me and Spock: A Short Play tells the story of two roommates: Spock, a well known Vulcan, and Monica, his roommate in St. John's. What would it be like to go bowling with Spock? What if Spock listened to you complain about your life? What advice would he give, and would you follow it? A
Voices explores the difficult tasks of recognition of mental health problem. Following a main character struggling with auditory hallucinations. The psychological experience allows the audience a window into the thoughts and struggles of someone afflicted as well as the fight to understand of those trying to help. A L
A: Contains adult content or language
L: Contains loud or abrupt noises