St. John's Shorts September 8th
St. John's Shorts September 8th
7pm & 9pm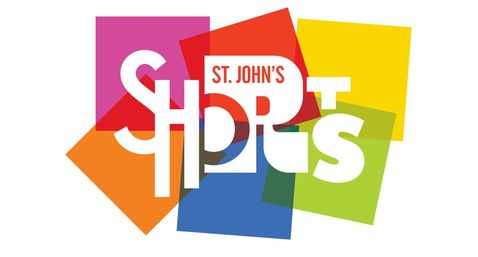 7pm
Staged Fright presents One for the Road – by Harold Pinter
Marie Pike presents Garden by Mattel
Different Strokes presents Log Kya Kahenge? – by Prajwala Dixit
9pm
Ladies Who Lunch present I Live to Serve: A Science Fiction Radio Drama – by Phil Goodridge
Mike Hammond & Sarah Walsh present The Happiest Place on Earth
High Street Productions presents Ecstasy of Gold – by Jeremy Nolan

*EARLY BIRD FESTIVAL PASS ON SALE UNTIL SEPTEMBER 1ST*
One for the Road is a thought experiment in tyranny and oppression by the prolific Theatre of the Absurd writer Harold Pinter. It follows the story of a family of three who are held as political prisoners by an insidious government official. Walking the line between Black Comedy and nail biting Horror/Drama, this play explores the isolating and degrading effects of living under a government with uncontrolled power. A V
Garden by Mattel: After an impromptu wedding ceremony, Barbie and Ken come to life and explore existentialism. A 
Log Kya Kahenge?: People, many a time, base life changing decisions, on one question – What will people think? Or Log Kya Kahenge?
Exploring this complex occurrence, Log Kya Kahenge? weaves a poignant, bilingual story of a parent coming to terms with their child's choice. Inspired by Hasan Minhaj's special 'Homecoming King,' the narrative boldly touches upon intercultural relationships and racism through South-Asian Muslim characters, a first for Newfoundland and Labrador.
The show takes place in two gardens in which the child is sowing a seed and the parent is killing Cuscata, a parasitic weed. Through a conversation, the parent is suddenly thrown in the midst of their child's reality, challenged by the social norms that binds them.
Parental love knows no bounds but will it by shackled by the age-old question – Log Kya Kahenge? Will the parent and child see eye to eye? Will their worlds become one?
I Live to Serve is a thrilling original science fiction tale written in the style of radio plays from times gone by.
On a bright and sunny day, travelling salesman Mr. Crisp arrives at the suburban home of one Mrs. Evelyn Porter. Little do they know, their cordial interaction will soon descend into a terrifying game of cat and mouse with a creature from beyond the stars!
The theatre will transform into a recording studio from the past as four voice actors and one foley artist bring this terrifying story to life!
The Happiest Place on Earth: A dark comedy about 2 theme park mascots coming to the bitter realization that they have lost their lust for life while on their lunch break. A
Ecstasy of Gold: A brother and sister are on their way to British Columbia with dreams of the 19th Century Gold Rush. As desperation hits they come across a lonely prospector making the opposite trek home. Tensions boil over the campfire's heat as both party's demons creep from the shadows. L V
A: Contains adult content or language
L: Contains loud or abrupt noises
V: Contains violence