How to Watch an Online Event
If you have tickets for an online streaming event, you will need to sign into your account at tickets.lspuhall.ca at showtime in order to watch the event. Follow the instructions below for help on how to watch an online event.
Step 1: Login to your account at tickets.lspuhall.ca. If you need help signing in, you can visit our help page for "How to Reset Your Password".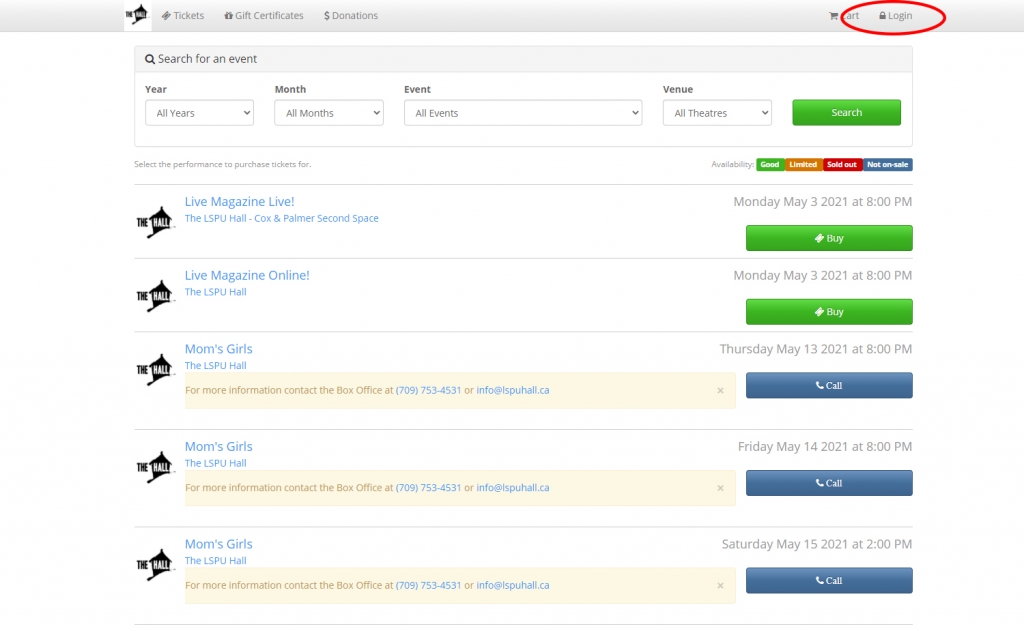 Step 2: Once you sign in, you will see your Home Page where you can view your upcoming events, change your contact information, and more. Under "My Patron Services", you can click on "Tickets for Upcoming Performances". Here you will find a list of all your upcoming shows at the LSPU Hall, including online events.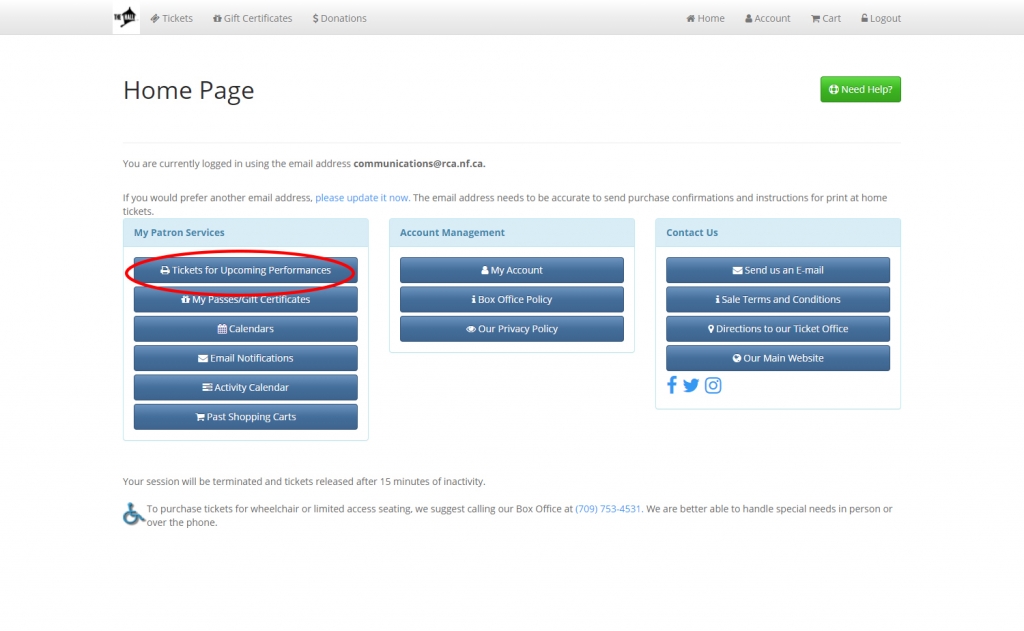 Step 3: Find your upcoming online event, and click the link for "Watch".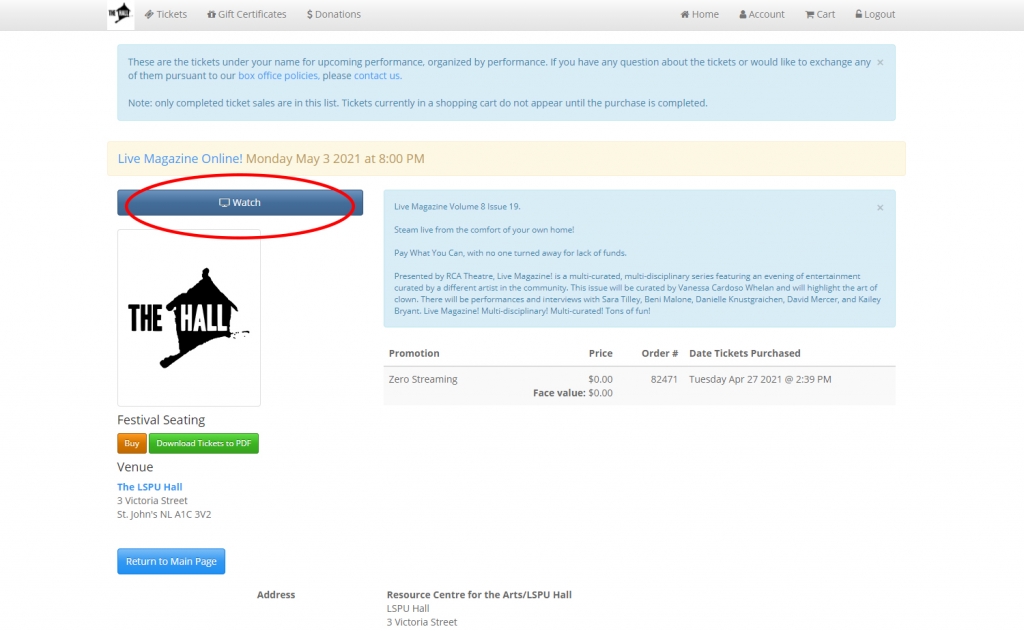 Step 4: You will be taken to the viewing area. Here you will see a countdown that will let you know how long until the show starts. Sit back and enjoy the show!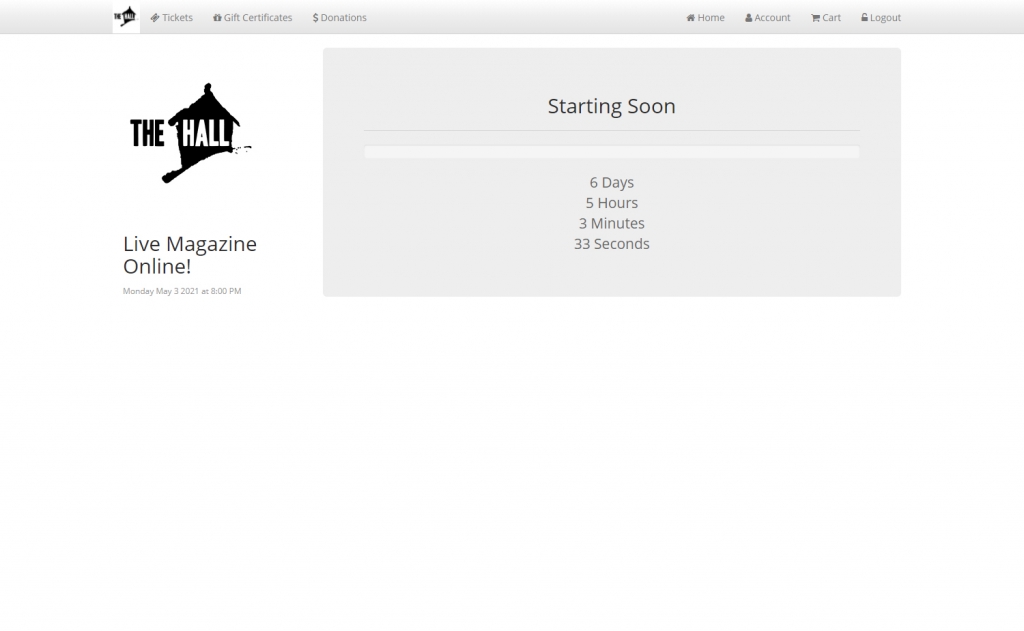 If you have any problems logging in or finding your event, please do not hesitate to contact us! We can be reached by e-mail at boxoffice@lspuhall.ca or by phone at 709-753-4531.