Her Closely
June 11, 2020

-

June 14, 2020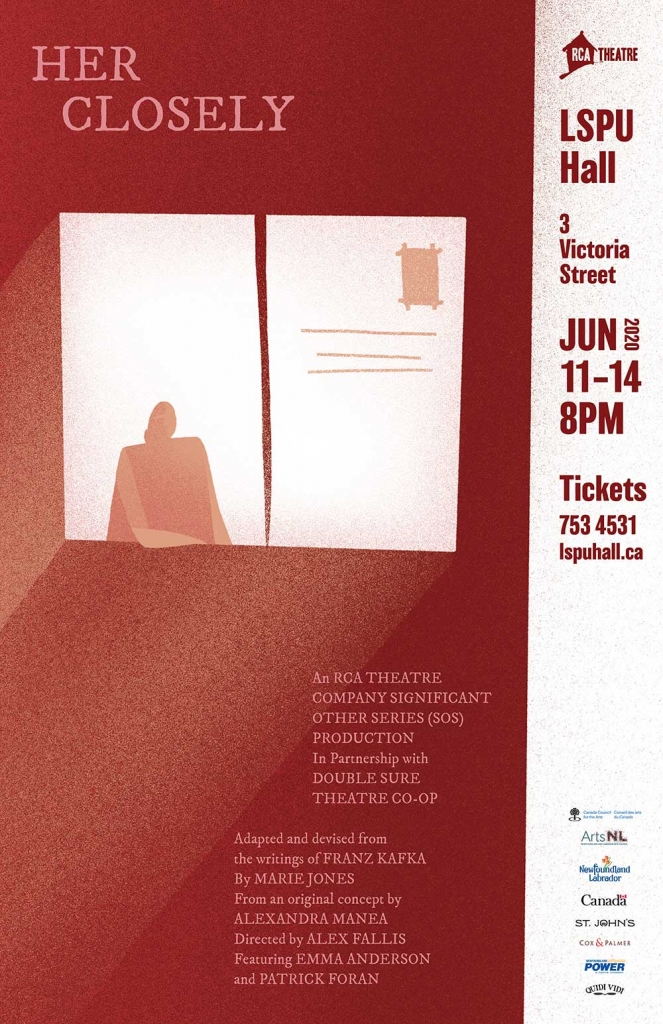 June 11-14, 2020, 8pm
Part of RCA Theatre Company's 2019-20 Hall Pass, now at a reduced price!
An RCA THEATRE COMPANY SIGNIFICANT OTHER SERIES (SOS) PRODUCTION
In Partnership with Double Sure Theatre Co-op
By Marie Jones
From an original concept by Alexandra Manea
Directed by Alex Fallis
Featuring Patrick Foran and Emma Anderson
Writer Franz Kafka asked his close friend, Max Brod, to burn most of his unpublished work after his death. Instead, Max published much of it. Kafka was also a prolific letter-writer. After meeting Felice Bauer in 1912, Kafka corresponded voraciously with her between Prague and Berlin, deploying stationary, postcards or telegrams sometimes 4 times a day. Their attraction deepened while both their careers gained momentum – brewing tension between their ideas of progress, convention, sacrifice, accommodation, openness, and manipulation. Franz ultimately destroyed Felice's letters. But Felice kept his, leaving herself to be drawn from the shadows of a turbulent, unreliable narrator.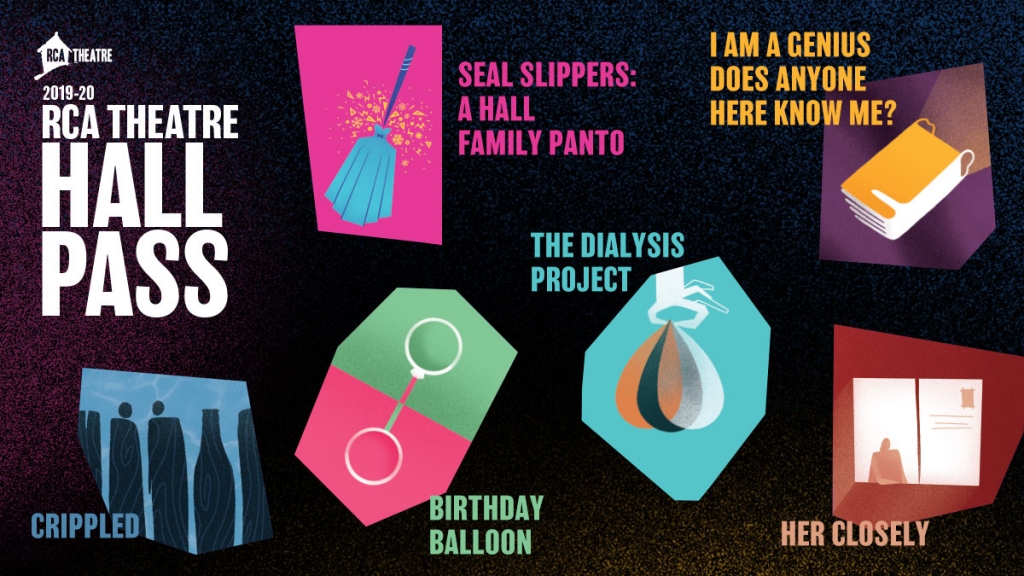 New reduced price! Four shows remaining in our Hall Pass. For more info, click here!