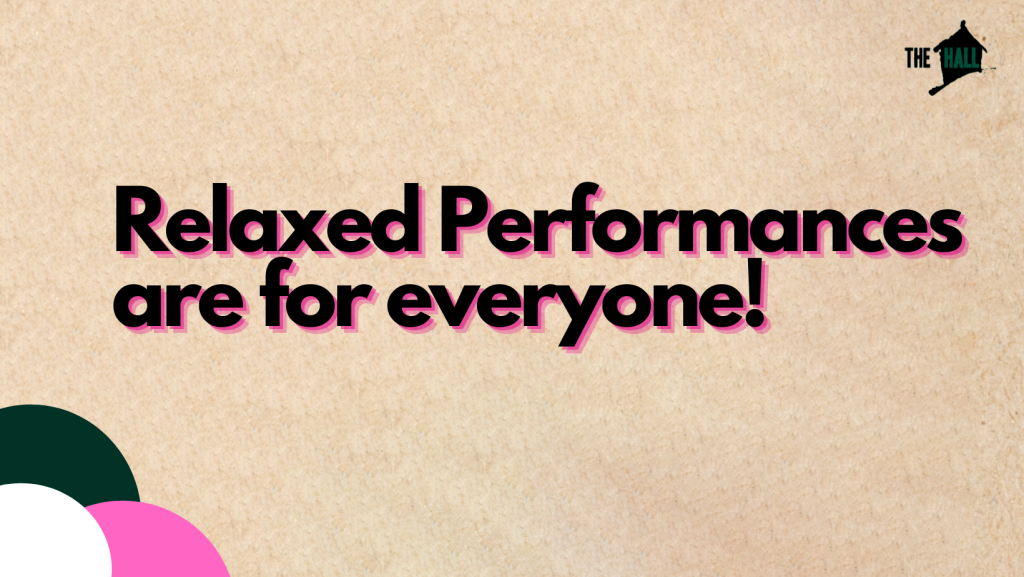 [ID: A parchment colored background with black text that has a pink shadow. The text reads, "Relaxed Performances are for everyone!" A green, pink, and white half circle are bunched together in the bottom left corner.]
Relaxed performances are the same show you would see on any other date but more relaxed! One performance of each show in our season will be a Relaxed Performance, check the event page to find out which.
The house lights remain on at a low level, the sound isn't as loud, any sudden loud sound cues or strobing lights or added smoke are removed, and the cast introduces themselves at the beginning of the show.
Audience members are able to come and go from the theatre as they please. The cast and crew are aware that there may be extra movement/sounds coming from the audience throughout the performance.
The Cox & Palmer Second Space on the first floor is designated as a quiet, safe space for anyone needing a sensory friendly environment during the show.
Visual Guides provided for RCAT Relaxed Performances. Here is a link to the LSPU Hall Visual Guide 2023.