RCA Theatre Company
Squawk
Characters –
Annie: Indigenous teenager aging out of care.
Isaac: Teenager Annie meets in a food court.
Louis: Annie's adult care worker.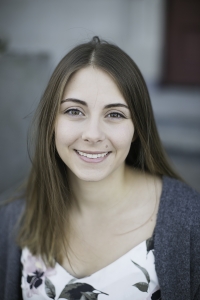 Elizabeth Hicks – Annie Runningbird.
Elizabeth Hicks is an actor, writer, and filmmaker based in St. John's, NL. Elizabeth is of European/Mi'kmaq descent. Her family is from the West Coast of Newfoundland. She recently completed a Master's degree in English and also holds a Diploma in Performance and Communications Media. Elizabeth and her work have appeared recently at festivals like Chicago SketchFest, NYC SketchFest, St. John's Shorts, and the St. John's International Women's Film Festival. Her projects in 2019 include appearances at the Toronto Sketch Comedy Festival, the Women's Work Festival in St. John's, and, of course, Squawk. Elizabeth is grateful to be a part of this project, and she is excited to bring Squawk to audiences across our province.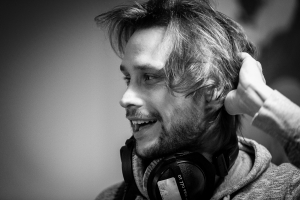 Evan Mercer – Isaac.
Evan Mercer is an actor/writer from Shearstown, Newfoundland and is thrilled to be a part of Squawk, his third Megan Gail Coles' play! Evan has worked with several great theatre companies across the province in productions such as Our Eliza (Perchance Theatre), Falling Trees (Poverty Cove Theatre), Revue 2018 (Rising Tide) and Almost Baymous (Halfhandsome). He also plays Spam in CBC's Little Dog and in 2016 he was nominated for a Canadian Screen Award for his work in Justin Oakey's Riverhead.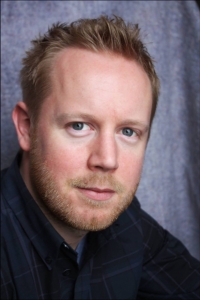 Colin Furlong – Louis. 
Colin Furlong is an actor from Mount Pearl, NL who last worked with RCAT on Tangly: A Holiday Family Panto. Other recent credits include the NL and Canadian tours of The Colony of Unrequited Dreams (Artistic Fraud), and the UK tour of Our Frances (Theatre Newfoundland Labrador). Colin has spent multiple seasons at the Gros Morne Theatre Festival in Cow Head, as well as at Rising Tide's Seasons in the Bight Festival in Trinity. Colin is thrilled to be part of such a wonderful team and is looking forward to sharing this story with audiences across Newfoundland and Labrador.