RCA Theatre Company
Altar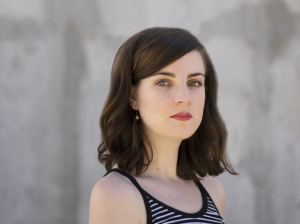 Meghan Greeley – Director.
Born in Corner Brook, Newfoundland, Canada and educated in Drama at The University of Alberta, Lois Brown returned to St. John's, where she established her artistic practice. She is past Artistic Animateur of RCA Theatre Company (1993-97), original member and past Curator of Neighbourhood Dance Works (1982-89,1990-92), and past Artist In Residence and dramaturg at Playwrights' Workshop Montréal, Montréal, Québec, Canada (2010-13). In 2004, she was one of five Canadian directors short-listed for the Elinore & Lou Siminovitch Prize. In 2005, she was awarded The Victor Martyn Lynch-Staunton Award for outstanding achievement in theatre by a mid-career Canadian artist by The Canada Council for the Arts. She has received numerous recognitions for work including The Newfoundland and Labrador Artist Achievement Award (2005), a YWCA Woman of Distinction Award, and this past March, was inducted into Encore! Dance Hall of Fame in Toronto. Lois holds a Master's from Memorial University, where she has taught acting and directing. Since an accident in 2008, Lois has brought her growing interest in (dis) arts aesthetics, and her explorations of dramaturgy and choreography to an investigation of "thing power": creating a solo work called I AM A GENIUS DOES ANYONE HERE KNOW ME? Lois continues her work as both a dramaturg, acting coach, director and creator in dance and theatre, She was recently invited to present an overview of her career at The Rooms. She has directed three highly successful productions of Megan Coles, Our Eliza; and is honoured to be a part of this production of Squawk.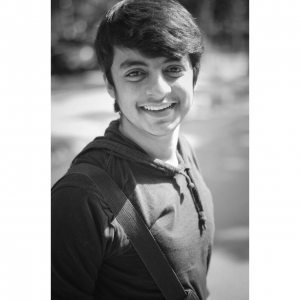 Azal Dosanjh- Stage Manager.
Azal Dosanjh is a theatre artist from India, now residing in St. John's, Newfoundland. His recent directing credits include Sun in an Empty Room (GroupHug Productions, 2021), Lights Out (Theatre Perimetric, 2021), Relief (Aariz Theatre, 2021), BURROW (Eastern Front Theatre & CB Nuit, 2020 & 2021), Until Death Do Us Part (Different Strokes Theatre, 2020), and The Boor (Aariz Theatre, 2019). He has also worked with Perchance Theatre as Assistant Director on projects such as Juluis Caesar (2019), Hamlet (2021), and the upcoming Power of One 2.0 – World Classics (2021). He is a graduate of the Stage and Screen Technique Diploma from the Memorial University of Newfoundland and has trained with mentors such as Danielle Irvine (Perchance Theatre), Jillian Keiley and Robert Chafe (Artistic Fraud), and Richard Rose (Atlantic Repertory Company). Azal is currently adapting and developing a series of political satires originally written by Gursharan Singh, in a collection entitled Politically Relative.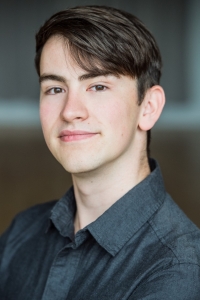 Ryan Wilcox – Technical Director and Lighting Designer.
Ryan Wilcox (they/them) is a neurodivergent, nonbinary theatre creator based in Kjipuktuk, colonially known as Halifax, Nova Scotia. Ryan is a graduate of the National Theatre School of Canada's Production Design and Technical Arts Program where they trained as a theatre designer and manager. Since graduating, Ryan has focused on creating new work with artists from untapped communities, seeking to diversify representation on and off stage.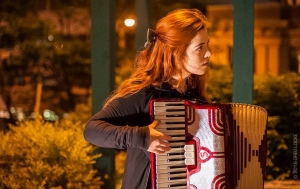 Michelle LaCour – Sound Designer.
Michelle LaCour is a freelance audio engineer based in St. John's, NL. After completing a Bachelor of Music in piano and musicology at Memorial University, she went on to earn a Masters of Music in sound recording from McGill University in Montreal, where she worked extensively as a live sound engineer, recording engineer, director, and research assistant. Since returning home in 2017, she has found herself working in a variety of positions, including as a festival manager and administrator; as a location recordist and post-production mixer for documentary, film, and television; as a live sound engineer at various venues in the province; as a recording, mixing, and mastering engineer for local bands; and as a sound designer for theatre.