RCA Theatre Company
Squawk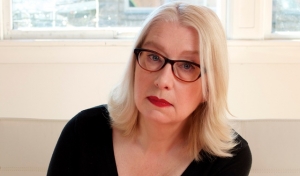 Lois Brown – Director.
Born in Corner Brook, Newfoundland, Canada and educated in Drama at The University of Alberta, Lois Brown returned to St. John's, where she established her artistic practice. She is past Artistic Animateur of RCA Theatre Company (1993-97), original member and past Curator of Neighbourhood Dance Works (1982-89,1990-92), and past Artist In Residence and dramaturg at Playwrights' Workshop Montréal, Montréal, Québec, Canada (2010-13). In 2004, she was one of five Canadian directors short-listed for the Elinore & Lou Siminovitch Prize. In 2005, she was awarded The Victor Martyn Lynch-Staunton Award for outstanding achievement in theatre by a mid-career Canadian artist by The Canada Council for the Arts. She has received numerous recognitions for work including The Newfoundland and Labrador Artist Achievement Award (2005), a YWCA Woman of Distinction Award, and this past March, was inducted into Encore! Dance Hall of Fame in Toronto. Lois holds a Master's from Memorial University, where she has taught acting and directing. Since an accident in 2008, Lois has brought her growing interest in (dis) arts aesthetics, and her explorations of dramaturgy and choreography to an investigation of "thing power": creating a solo work called I AM A GENIUS DOES ANYONE HERE KNOW ME? Lois continues her work as both a dramaturg, acting coach, director and creator in dance and theatre, She was recently invited to present an overview of her career at The Rooms. She has directed three highly successful productions of Megan Coles, Our Eliza; and is honoured to be a part of this production of Squawk.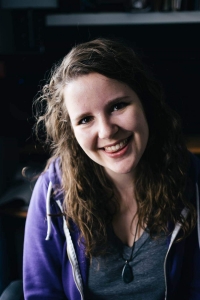 Nora Barker – Assistant Director.
Nora Barker is an aspiring actor from Grand Falls-Windsor. Nora graduated from MUN with a BA & Diploma in Performance & Communications Media. Nora has appeared in the Vagina Monologues, Women's Work Festival, and most recently in White Rooster Theatre's Remnants. Nora is an Associate Artistic Director for the Isle Aux Morts Theatre Festival & enjoys playing in the band called John. Nora is thrilled to be part of the production team bringing this important story to life.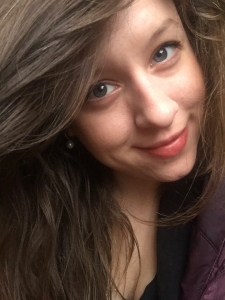 Cindy Stone – Stage Manager. 
Cindy Stone is a stage manager from Corner Brook. Past credits include: Dedication (RCAT); West Moon, The Eyes of the Gull, Revue 2014-2016, 2018 (Rising Tide Theatre); Rabbit Rabbit (Poverty Cove Theatre Company); Ado, An Enemy of the People (GBRT); The Fights (Rabbittown Theatre Company). She is so pleased to be touring Squawk across the island and on up to the Big Land.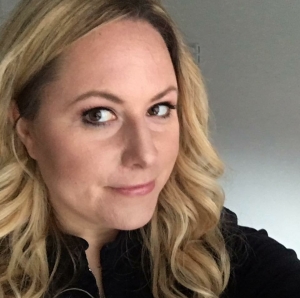 Andrea Cooper – Video Designer. 
Andrea Cooper is an interdisciplinary artist with a Masters in Visual Studies from the University of Toronto and a Bachelor of Fine Arts from the University of Concordia. She is currently completing a Certificate in Digital Marketing from York University. Her recent media work Key of F was included in Studio XX's HTMlles festival in November, 2018.  In 2018 her play Room For A Pony was included in the Women's Work Festival in St. John's. In April 2017, Room For A Pony, was selected from across Canada for the Gros Morne Playwrights' Residency headed by Playwrights Montreal Residency in partnership with the Centre des auteurs dramatiques and with the support of Creative Gros Morne. Cooper's video Honey premiered at the Berlin International Film Festival's Forum Expanded in 2010. Strange Things premiered at the Berlin International Film Festival's Forum Expanded in 2007 and won the National Film Board of Canada's Emerging Filmmaker/Video Artist Award at the Images Festival. Cooper's video and installation work has been exhibited in galleries across Canada and internationally. She is also the owner of the marketing communications company TACK Marketing.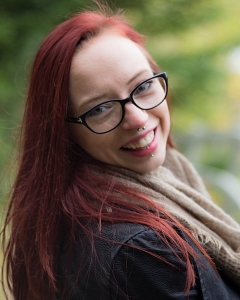 Emily Austin – Technical Director and Set Designer. 
Emily Austin is a Theatre Artist who works primarily as a set designer, and scenic painter, but also dabbles in scenic carpentry, technical direction and production management. Emily holds a BFA in Technical Theatre Production from Grenfell Campus. Her recent work includes Men of Misfortune (Resource Centre for the Arts Theatre Company), Between Breaths (Artistic Fraud), Once (Theatre St. John's), Isle of Demons, Original, and Offensive to Some (Persistence Theatre) as well as co-designing a new play, Remnants (White Rooster Theatre).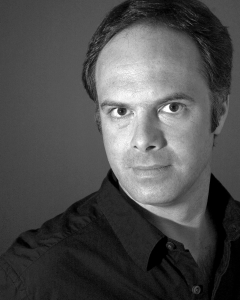 George Robertson – Sound Designer. 
George Robertson has worked as an actor, musician, and sound designer with many theatre companies in Newfoundland and Labrador, including Perchance Theatre, RCA Theatre Company, PerSIStence Theatre, Rising Tide Theatre Company, New Curtain Theatre, Open Theatre Company, Kanutu Theatre, Poverty Cove Theatre Company, Shakespeare By The Sea, Nothing On Productions, and others. He has also appeared in several locally produced film and television projects. Squawk is the third of Megan Gail Coles' plays for which he has done sound design (after Falling Trees and Our Eliza), and he is thrilled to be working with another superb script and talented creative team.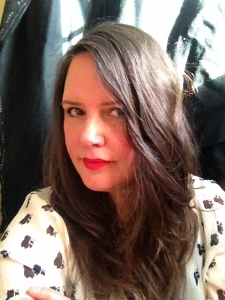 Melanie Ozon – Costume Designer.
Melanie is a graduate of the CNA Textile Studies Program at the Anna Templeton Centre in St. John's. She is pleased to be working with another wonderful and talented crew brought together by Resource Centre for the Arts Theatre Company. Melanie has worked on many productions with local theatre companies such as White Rooster, PerSIStance and Theatre St John's. This is her second RCAT production. Most recently Melanie designed costumes for Jenna Turk's REMNANTS.  Next on the horizon is costume design for a remount of HUNGER by Meghan Greeley which will be touring the province Spring 2019.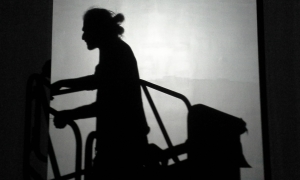 Robert Gauthier – Lighting Designer. 
Originally from Quebec, Robert Gauthier is a lighting designer and has been designing for dance, operas and musicals since 1995. He has designed lights for many productions at the Hall including Jerry'd Alive! in 2014, Brazil Square in 2015, and Men of Misfortune in 2018. Robert is the Tech Director at the LSPU Hall Theatre/Resource Centre for the Arts and teaches technical theatre at the Memorial University of Newfoundland.