RCA Theatre Company
ALTAR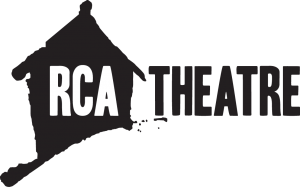 The Resource Centre for the Arts (RCA)/ LSPU Hall is a not-for-profit charitable organisation that aims to provide accessible, supportive and well-resourced programs and venues, with a primary focus on the creation, development, and advancement of the performing arts in Newfoundland and Labrador.
RCA Theatre Company (RCAT) exists to provide resources and a supportive environment for the production and promotion of theatre in Newfoundland and Labrador.
As one of the oldest theatre companies in the province, we are the storytellers, artists and creators of Newfoundland stories – our voice is real and authentic. Though we may be provocative, we are always accessible and welcoming to everyone.
The pillars of Live. Local. Creative. affirm our place in the vibrant cultural community of our province – as the theatre company that puts new play development first, as the ones who make it our mission to promote original theatrical work in Newfoundland and Labrador.
RCAT has two full time staff, Artistic Animateur, Nicole Rousseau, animateur@rcatheatre.ca and Artistic Associate, Laura Williams, associate@rcatheatre.ca.